Introduction
This game features Spider-Man, with an official Marvel license. The game lets you control a popular superhero through a story in which he will face the Sinister Six.
In spite of being an endless runner (like Temple Run or Subway Surfers), Spider-Man Unlimited has a complex story divided into chapters as you advance, fighting some of the most charismatic villains ever seen in comics along the way. The first of your enemies is the Green Goblin.
You must achieve different objectives daily and weekly in Spider-Man Unlimited, which is in addition to these story-driven missions.
While Spider-Man Unlimited doesn't have particularly novel gameplay, it's extremely well implemented. As Spider-Man, you will be able to move from one side of the screen to the other, jump over obstacles, and throw objects at your enemies.
The graphics in Spider-Man Unlimited are as good as any game from Gameloft. Having a large selection of Spider-Man suits is an especially appreciated feature in this game due to its excellent character models.
Aside from being a great endless runner, Spider-Man Unlimited is also a very good Spider-Man game. Gameloft has yet again succeeded with its Android app.
Overview of the game's plot and gameplay
New York's skyline is said to be laced with dimensional wormholes. SHIELD sends Spider-Man in to fight off the Sinister Six who are attacking from another dimension. The game lets you switch between different versions of Spider-Man, such as Bombastic Bag-Man, Scarlet Spider, Spider-Armor and more. Some missions can only be completed with the correct Spider-Man, but the gameplay remains the same.
Spider costumes are available for players to choose from. You can combine identical Spider-Man costumes if you are stuck with them. Spider-Men level up individually as each run provides them with more experience. They get more stages and a greater multiplier as they level up. Your level cap is increased when you max out their levels, and sometimes new abilities are unlocked.
Features:
Streamline your playing experience with free runner
In Spider-Man Unlimited, Android gamers will find themselves immersed in the refreshing and exciting gameplay of free runner combined with action and superhero-inspired elements. Make the most of your time in New York by going beyond and above. Perform awesome Spider-Man jumps as you jump between building rooftops.
Engage in thrilling action moves against your opponents. Many cool free runner actions will be available, including swinging, wall-climbing, skydiving, and much more. In addition, Spider-Man Unlimited is easy to play thanks to in-game touch controls that will keep you engaged.
Experience your amazing runs in different Marvel environments
You can also play Spider-Man Unlimited on Android for those of you interested in the immersive and engaging runs around Manhattan through many iconic locations around the Spiderman environments. Take part in 7 different settings featuring unique gameplay. Each map offers a unique runner experience and amazing setups.
Story modes that are awesome
Additionally, comic-inspired events and adventures abound in Spider-Man Unlimited's exciting story mode. Play as Spider-Man's most iconic enemies, such as Goblins, Venoms, and other super-powered villains around the universe, and discover the awesome worlds of the Marvel universe. During the in-game story, you'll also be able to team up with other legendary superheroes.
Play more than 25 different story-driven missions and face more than 5 different bosses. Explore 50 years of iconic Spiderman stories and events. Experience many exciting adventures with your favorite characters.
Organize numerous events each week and every day
Now that Spider-Man Unlimited has daily and weekly events, you can enjoy Spider-Man Unlimited even more. Feel free to challenge yourself to the interesting and unique gameplay of the events. Experience fun in-game features and earn special rewards.
Make friends with online players and have fun
Spider-Man Unlimited now offers online and addictive gameplay to make the game more fun for Android gamers. Take on the unlimited challenges in the free runner mode to climb the leaderboard. As you complete for the best scores,you can earn amazing rewards and compete with your friends all over the world. Spider-Man Unlimited is full of interesting online interactions where you can show off your skills.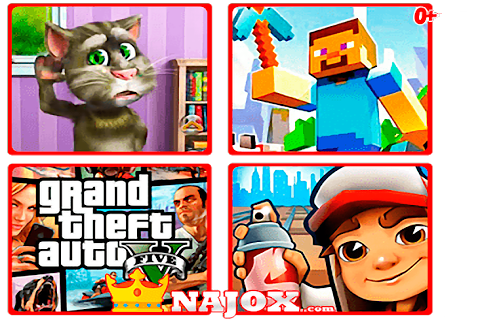 Marvel superheroes and characters to interact with
Players will now have the opportunity to enjoy characters from the famous comic series. The game will allow you to not only accompany Spiderman on his adventures, but also summon different heroes to help him. The more famous superheroes you collect, the more challenges you'll enjoy playing the game. During the same time, you should be looking forward to the new characters being released for Spider-Man Unlimited.
With the unique Spider-Man cards, you can advance your gameplay
Among Spider-Man Unlimited's new interactive and interesting Spidey cards experiences, it breaks from the standard free runner gameplay. Find and collect Spidey cars, fuse them, and level them up, each with their own abilities and features. Spider-Man superhero cards can be either attribute cards or Spidey superhero cards. Alternatively, you can send your heroes onto Spidey Ops missions, which offer a unique gameplay experience.
What are the Profits and Deficits of The Spiderman Unlimited Apk Files on your Android Apps?
Profits
Apk files are popular for many reasons. The main reason is that new apps have already been leaked and are available for download as Apk files. This means that users can gain official access to the new app before it becomes available on the official Play Store.
The app may not be available in the user's country and therefore cannot be downloaded from the Play Store. To access the number of restricted or restricted applications in some areas, users can download the Apk file from other sources. For example, the IQ option, an application for a reliable trading online trading platform, is not available for download in some countries. Users in these countries can download the app's IQ-Option Apk file directly from the IQ-Option official website.
Apk files allow users to bypass the carrier to get the latest Google updates. It may take some time for Google Update to be published and available in Air versions. Users can avoid the wait by downloading the Apk file directly.
Deficits
Apk files, Spiderman Unlimited easy to install, may not always be useful or secure. Users should be careful when downloading Apk files as it may be a stolen or illegal application.
There are various Apk services available on the Internet that allow users to download pirated copies directly from their websites. However, it is an illegal activity that users should avoid. Therefore, thorough research should be done before downloading any third-party Apk files to avoid future legal issues.
Apk files are available from many sources on the Internet. However, not all of them can be considered reliable. Some Apk files contain malicious software that intentionally infects a user's device. This phone can compromise security and the theft of personal information.
There have also been cases where hackers use Apk files, modify them and allow additional applications. Users may inadvertently disclose sensitive personal information to hackers from the device.
How do I download and install Spiderman Unlimited Apk on Android?
You can download
Using the button above, download the application. You can start downloading now. If the download is still in progress, wait until it is finished before moving on.
Unknown sources should be allowed
Ensure that you are able to install third-party apps on your device.
Your device's Settings app must be opened and you need to choose either Security or Applications (depending on your device). By clicking the OK button, you can enable 'Unknown sources.
This application must be installed
Download the APK file from your file manager or via Downloads.
Start using it!
Set your security mode to the one you prefer, then launch Spiderman Unlimited Apk.
Frequently Asked Questions?
Q: How can Apkstart.com guarantee 100% security for The Spiderman Unlimited Apk?
Ans: When someone wants to download an Apk file from Apkstart.com, we check the relevant APK file on Google Play and allow users to download it directly (of course, they cache it on our server). If the Apk file is not in Google Play, we will find it in our cache.
Q: If I install Apk from Apkstart.com, can I update The Spiderman Unlimited Apk from Play Store?
Ans: Yes, of course. The Play Store installs downloads from Google's servers, with the exception of downloading and installing your service (loading pages) and loading pages from websites such as UpCarsalt.com.
The Play Store app version is found in the new version of the Play Store and an update will start soon.
Q: Why do you need Android app permission to download The Spiderman Unlimited Apk?
Ans: The application needs access to the system on your device. When you install an application, you are notified of all the permissions required to run that application.
Conclusion:
If you want to have good information about this game, then, first of all, you have to install it, then you have to see it using it, then only we can know about it better, then you can share it with your friends so then you will be able to face the words of the little bit of the problems operatives related to its installations. We've brought you your favorite games and apps. We always share high-quality apps and games. You can download additional apps and games for free from this page and our website. When you're ready, download the latest version of The Spiderman Unlimited Apk on your Android phone.